Bio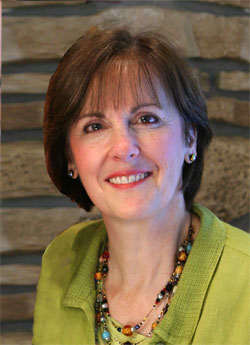 After years of marketing and information technologies in corporate America, in 2005 I re-tooled and finished a degree in E-Business Technology from Northeast Wisconsin Technical College. Teachers there awarded me the 2007 Outstanding Student of the Year in the E-Business program. Added to my Bachelor of Arts degree, this Associate Degree and generous work experience make me a well-rounded partner for your project.
PAST WORK EXPERIENCE:
Sr. ERP Analyst (Paper Converting Machine Company, Green Bay, WI)
Analyzed business processes using SAP business software. Trained staff in how to use the software, did troubleshooting across multiple departments, including Sales, Customer Service, Purchasing, Accounting, Planning, Manufacturing and Shipping.
Marketing Strategist (Paper Converting Machine Company, Green Bay, WI)
Led marketing efforts for Nonwovens and Disposables Division. Division designed and built machinery for wet wipes, adult incontinence products and baby diapers. Gathered market information and prepared detailed analyses for top management. Organized international trade shows, wrote articles for and presented at professional conferences around the world, created advertising campaigns.
Project Manager (Kleinewefers-Paper Converting)
Managed projects in multi-lingual environment. Worked daily with German engineers and US customers to fulfill orders for large calender rolls used in the paper finishing industry.
EDUCATION:
Northeast Wisconsin Technical College
Associates Degree, E-Business Technology
2005-2008
Also completed Certificates in Website Application Programming, Multimedia Technologies and Website Design.
University of Wisconsin-Madison
Certificate, Excellence in Marketing
1998-2000
University of Arizona
Bachelor of Arts, German Studies
1981-1984
University of Wisconsin-Madison
Honors Student
1975-1978
ASSOCIATIONS:
Dudley Birder Chorale - Past President of Board of Directors, Past Marketing Committee Chair, Singer
Management Women - Awards Committee Member
NWTC Web Development Advisory Council - Member
Web920 - Member, Past Presenter
WordPress Appleton - Member
Green Bay Live - Past Committee Member
ACHIEVEMENTS:
NWTC - Highest Honors graduate in E-Business Technology - Green Bay, WI
NWTC - Outstanding Student of the Year in E-Business Technology - Green Bay, WI
NWTC - Phi Theta Kappa, Public Relations Specialist - Green Bay, WI
UW Madison - Chancellor's Award - Madison, WI
American Field Service Exchange Student - Murnau-Seehausen, Germany
Girls' Nation - Washington, D.C.
Badger Girls State - Madison, WI
Daughters of the American Revolution Good Citizen Certificate - Mayville, WI
Mayville High School Salutatorian - Mayville, WI